AMP token price was at its high of $0.123 the last June, after which the coin declined constantly and reached its support line of $0.040. The coin has been moving in the sideways channel for the past 6.5 months in between the price range of $0.088 and $0.040. During mid-January, the coin closed below the support line and declined further with a continuous formation of bearish candles and reached a lower low of $0.025.
The AMP price was moving below the downtrend line from the last November to February 11, 2022. The coin got tested at the downtrend line but failed to rise. The forming candles couldn't close above $0.037, and the price was revolving at the edges of the downtrend line without any robust price action in any of the directions.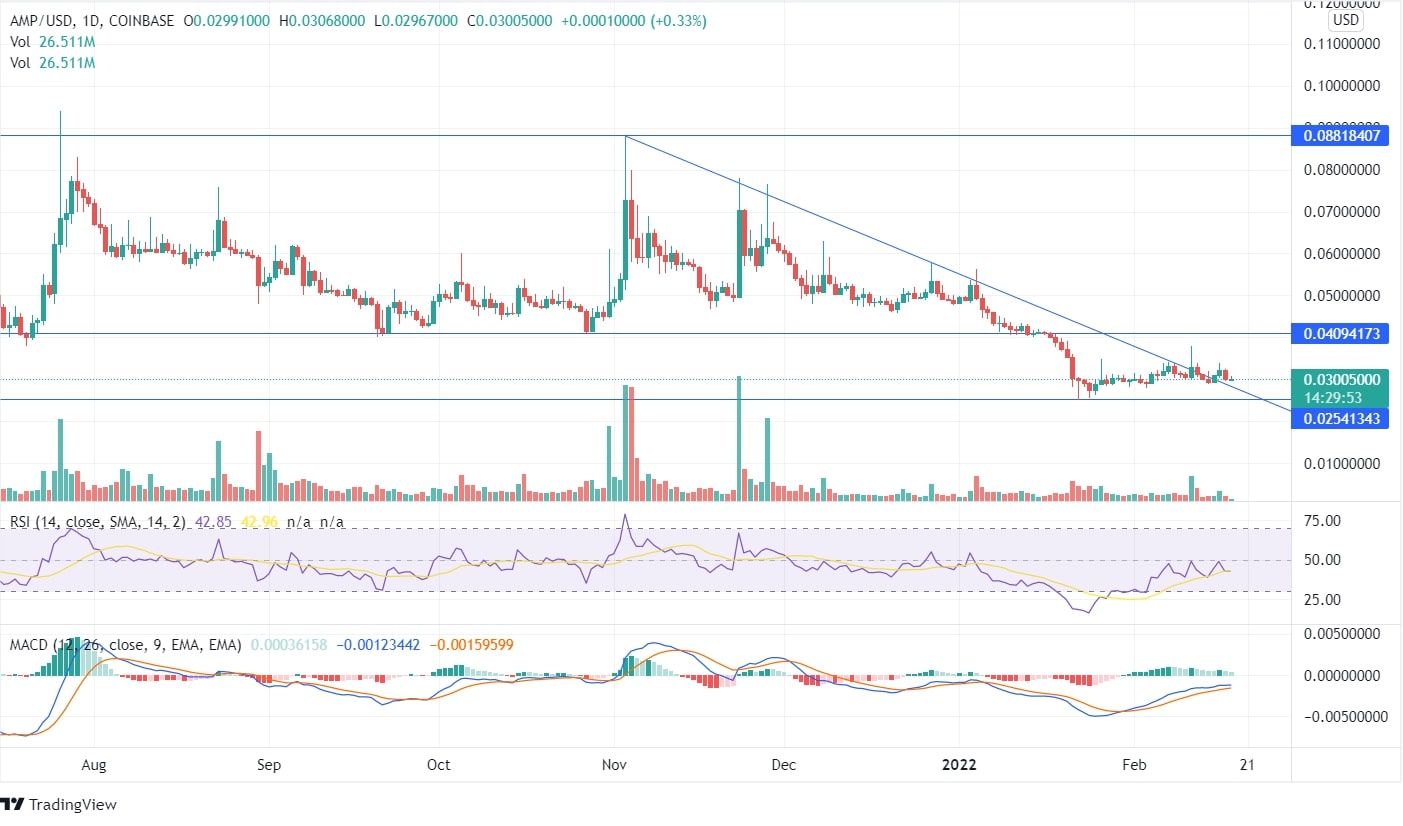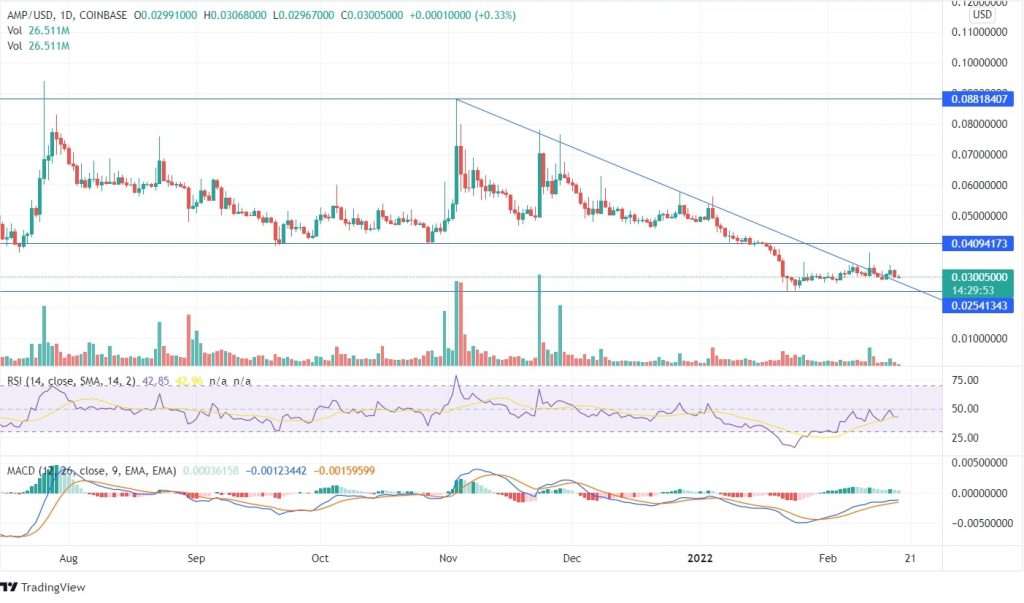 On the daily chart, the MACD line being above the signal line signifies a bullish opportunity. However, the AMP token hadn't shown much rise from when the indicators showed a buy signal. The RSI indicator is 42, is neutral, and the sentiment reflects a mixed trend. For an uptrending price move, the coin should close above the downtrend line and above the support of $0.040.
The volume bar on February 11 favored bulls, and there was a price movement of 23%, but the bulls couldn't push the price up, and the bearish candles were formed after that. Based on the above chart, the AMP token might record slight upside momentum. Moreover, click here to know more about the future potential of the coin in detail.
On the weekly chart, the coin has begun to rise from the support line but hasn't yet closed above the down trend line. A swing high was formed at the edges of the downtrend line, and the forming candle hasn't yet closed above it. The price has started to ascend from its lower lows, but there hasn't been much buying pressure which may lead the coin to its highs.
The investors should wait for the forming candles to close above the swing highs and the middle support line of $0.040. If the price continues to go up, it may reach its first resistance of $0.057.